Common issues
The puzzle pieces don't move
Try to start the game in "Safe mode".
1. Login to your user (or register first if you are not already registered).
2. From the homepage, go to "Preferences and settings"
3. Check the last box on the page "Start the game in safe mode" (see the below screenshot)
4. Click "Save changes"
5. Start a new puzzle.
We will appreciate if you can also let us know about the problem, so we can fix it. (
Contact Us
)
Some puzzles have transparent areas, or the pieces are drawn incorrectly.
We are working to fix that, it's a bug in JSPuzzles' algorithm where very bright photos are processed incorrectly.
No sound is playing.
Please try one of the following options:
1. Download Adobe Flash - you can find it
here
(external site)
2. Download the latest version of your browser.
There is delay every time I match two pieces together.
To fix that, please clear your browser's cache:
I'm using Internet Explorer
I'm using Firefox
I'm using Google Chrome
I'm using Opera
I'm using Safari
I'm using Opera browser - the pieces have a white box around them.
Please turn off the "Opera Turbo" mode, to do that, click on the icon on the bottom-left until it shows "Opera turbo off" and refresh the page by pressing F5.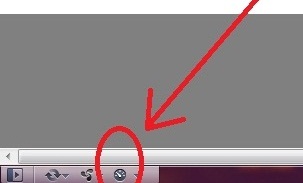 I found an inappropriate materials on a user submitted puzzle or content
While we cannot check all the uploaded photos on real-time, we do make an effort to screen out inappropriate materials.
Each user submitted puzzle has a link below the puzzle area which you can use to flag it, or send us an email.